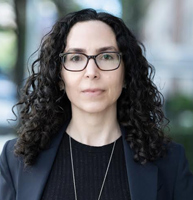 Lisa Morse, Ph.D. is a NY state licensed Clinical Psychologist. She has been treating individuals and couples for over 15 years. Her psychotherapy practice focuses on helping adults target specific issues and guiding and supporting them as they make the necessary changes to improve their lives. In her work Dr. Morse incorporates cognitive behavioral and psychodynamic theory and technique. She specializes in anxiety disorders, depression, parenting and relationship issues. She also consults to corporations on hiring and human resources.
Education:
B.A. from Johns Hopkins University, Baltimore, MD
M.A. and Ph.D. from Derner Institute at Adelphi University, Garden City, NY


Training:
Externship, Payne Whitney, New York Hospital
Externship, Lenox Hill Hospital
Internship, St. Luke's/Roosevelt Hospital


Additional Professional Experience:
Co-founder Momswork NY, a company helping get moms back to work
Co-Founder L and L Wellness, a company running stress reduction seminars in corporations

Dr Morse has a general psychotherapy practice with extensive experience in the following:


Types of treatment:
Psychodynamic psychotherapy
Short-term treatments
Relaxation and breathing techniques
Cognitive behavioral therapy
Couples therapy
Consultation to corporations


Areas of focus:
Anxiety Disorders
Depression
Relationship issues
Work/career issues
Women's mental health, including infertility, post-partum depression, pregnancy loss and menopause
Coping with illness and loss


Payment:
Dr. Morse does not accept insurance but her services are often partly covered under out-of-network benefits. She will provide you with a receipt to submit to your insurance company.